Current Outlook
"June 2017"
94 months and counting ...
Thanks to the Trump effect, the rally has continued for 94 months. The question is how much longer will it last. The market continues to set new record highs although volume is not as robust as one might like.
The divergence between the Ministry of Truth's data (known as soft data thanks to all of the various data adjustments) and hard data continues to grow.
Look at the ADP employment May 2017report showing 253,000 jobs added and the MOT's May 2017 new jobs estimate of 138,000 of which the birth/death rate adjustment, or fudge factor, added 230,000 jobs to the MOT's figures.
Nevertheless, the market runs on expectations and not reality. Terrorist attacks appear to be increasing in frequency in Europe and elsewhere. When will "enough be enough" to overcome the obstructionism of the opposition party?
President Trump continues to move forward keeping his campaign promises as he withdrew the U.S. from the Paris Climate Accord agreement.
However, the inability to repeal and replace Obamacare and to clearly define the new tax plan continues to cause some uncertainty among investors.
The real question is whether the Republican Congress will come together and legislate as a controlling party or will the party in-fighting doom the Trump agenda and his presidency?
Fred Richards
June 2, 2017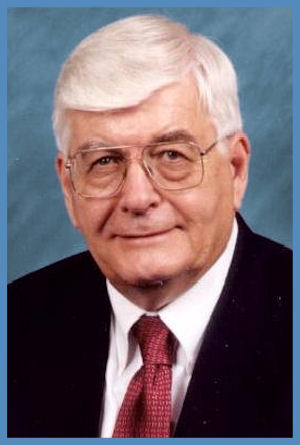 Fred Richards' has published his 'Tis Only My Opinion articles for many years on a wide range of subjects and many are archived here. The current article is highlighted above.

Mr. Richards is a graduate of SMU and HBS, and a member of Who's Who in the World since 1965.

In 2017, Mr. Richards received the Marquis Who's Who LIfetime Achievement award.